News & Events
Find out what's going on at FNBsocal.
First National Bank of Southern California Announces New Flagship Location in Encinitas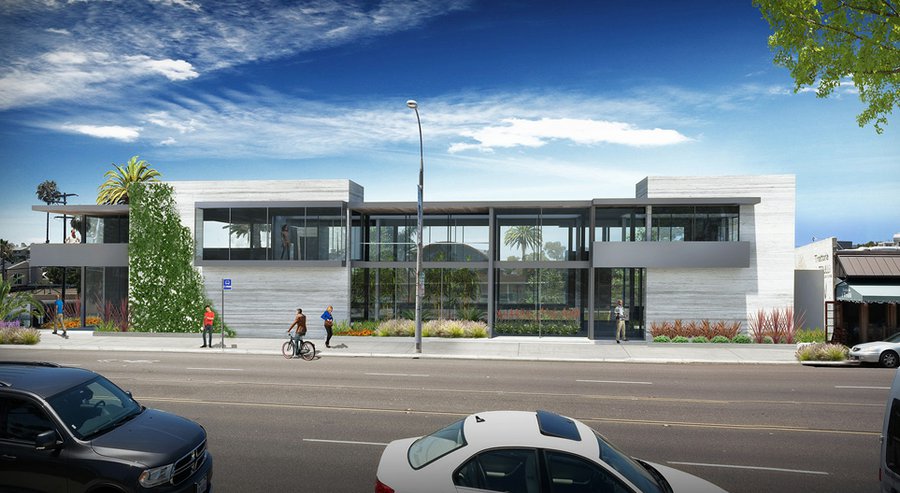 Scheduled to open in Q1 2019, construction is currently under way for our new state of the art Banking Center. Anticipated to be the "spot" for local business meetings, the center will provide a training center for online banking, usable meeting areas for local business and coffee center for conversing and building relationships.
The San Diego Union-Tribune: Encinitas OKs see-through building
FNBsocal Attends Crittenden National Real Estate Conference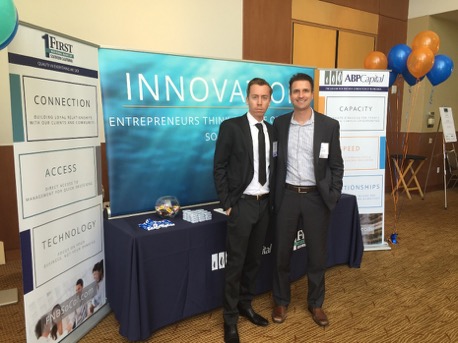 The Crittenden National Conference is a three day event for Real Estate professionals. The event includes 8 hours of educational sessions and several networking opportunities to aid in the growth of your business. Each educational session is facilitated by the industry's leading executives, with years of experience and the forefront of up-to-date information. Take advantage of this opportunity to gain professional contacts and advanced industry information to help your business prosper. Crittenden creates a bridge of information between the Real Estate industry and its professionals. Over the past 25 years, Crittenden has established a recognized platform where business professionals are given the necessary tools to build their company and succeed in today's ever changing market.
Record Earnings for 2016

First National Bank of Southern California, owned by San Diego based C3 Bancorp, reported record net income of $3 million for 2016 – an increase of $1.7 million from the prior year.
2016 net interest income was $9.7 million, an increase of $3.1 million from the prior year; primarily due to growth in loan interest income. The bank maintains a high net interest margin (NIM) of 4.53 percent.
Total assets grew to $232.99 million and the bank's outstanding loan balance increased from the prior year by $46 million to $187.6 million. This growth was fueled by robust deposit growth and strong capital levels.
Management is committed to growing high quality loans as a premier real estate lender in Southern California.
Michael Persall, President of FNBsocal, Selected as EY Entrepreneur Of The Year San Diego Finalist

San Diego, CA – May 17, 2016 – EY today announced that Michael Persall, Executive Chairman of ABP Capital, affiliates, and First National Bank of Southern California has been selected as a Finalist for the EY Entrepreneur Of The Year 2016 Program in San Diego. On Thursday, May 12th the judging panel reconvened to discuss the results of semifinalist interviews, and 15 finalist companies were selected for the 2016 EY Entrepreneur Of The Year San Diego program. Winners will be announced at a formal Awards Gala on Monday, June 20, with more than 500 Founders, CEOs and other business leaders in attendance, at the Fairmont Grand Del Mar, California. Each spring, the business community comes together to celebrate regional semifinalists, finalists and winners. These honorees not only create and build market-leading businesses, but also help take the standard of excellence to new heights, transform the face of the industry, create jobs and contribute to the vibrancy of communities. Founded in 1986 in Milwaukee, Wisconsin, the EY Entrepreneur of The Year program has grown from 1 program to 25 US programs across 145 cities in more than 60 countries worldwide. Regional award winners are eligible for consideration for the EY Entrepreneur Of The Year National Awards. Award winners in several national categories, as well as the overall national award winner, will be announced at the EY Entrepreneur Of The Year National Awards gala in Palm Springs, California, on November 19, 2016. The awards gala is the culminating event of the EY Strategic Growth Forum®, the nation's most prestigious gathering of high-growth, market-leading companies. Learn more about Mr. Persall's journey as an EY Entrepreneur Of The Year semifinalist by following ABP Capital and First National Bank of Southern California online. Follow all the latest program developments @EY_EOYUS using #EOYSD and visit the San Diego regional website for more information: www.ey.com/us/eoy/sandiego.
FNBsocal Sponsors San Diego Aviators Tennis Event, Hosting Clients at the Omni La Costa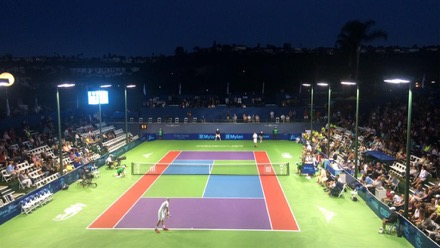 The San Diego Aviators are a World Team Tennis (WTT) team that plays at the Omni La Costa Resort and Spa in Carlsbad, California. The team, consisting of many decorated players including James Blake, began its third season this summer. On August 2nd, First National Bank of Southern California sponsored the match where The Aviators defeated their rival, The Orange County Breakers. The bank hosted clients on the Tennis Pro Shop viewing deck for an entertaining night of world class tennis, drinks, and hors d'oeuvres.
FNBsocal Receives a 5-Star Rating From Leading Agency, BauerFinancial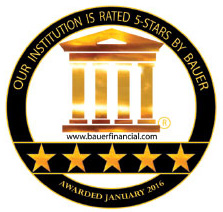 First National Bank of Southern California received a 5-star rating from independent rating agency BauerFinancial. The agency designates the bank as "Superior", its highest rating, and features institutions with such a ranking on the BauerFinancial Recommended Report. FNBsocal will also be featured in the August issue of Jumbo Rate News published weekly by BauerFinancial. The issue features the top 50 banks in the nation as determined by quality loan growth. Each bank is required to be considered "well-capitalized", considered "sound", and have at least an "Excellent" star rating by the BauerFinancial. BauerFinancial star ratings classify each institution based upon a complex formula factoring in current and historical data. The first level of evaluation is the capital level of the institution followed by other relevant data including, but not limited, to: profitability, historical trends, loan delinquencies, repossessed assets, reserves, regulatory compliance, proposed regulations and asset quality. Negative trends are projected forward to compensate for the lag time in the data. BauerFinancial employs conservative measures when assigning these ratings and consequently our analysis may be lower than those supplied by other analysts or the institutions themselves. More than 30 years of experience has shown this to be a prudent course of action.
FNBsocal Sponsors The Annual "Rock the Cure" Concert To Benefit Type I Diabetes Research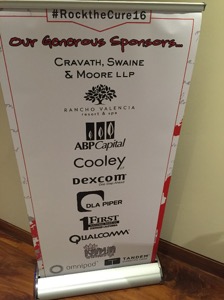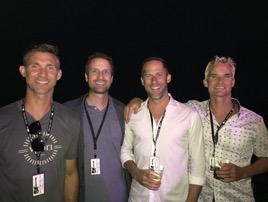 First National Bank of Southern California sponsored the annual "Rock the Cure" concert in La Jolla, California. The organization has held many successful events aimed at raising funds to find a cure for Type 1 Diabetes. Attendees enjoyed food from local restaurants and a performance by Rock band, Heart. Proceeds from the event support UC San Diego's Pediatric Diabetes Research Center and JDRF.